Peanut Centre Nursery
Establishment at 702 Mersea Road 6, Leamington, ON N8H 3V8, Canada. Here you will find detailed information about Peanut Centre Nursery: address, phone, fax, opening hours, customer reviews, photos, directions and more.
Rating
5 /5
Based on 5 reviews
Photos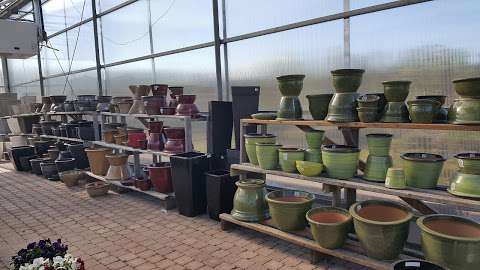 Reviews of Peanut Centre Nursery
Ground Keepers Added 2018-10-25

★ ★ ★ ★ ★

We have dealt with many landscape supply companies over the years and after we switched to Peanut Centre several years ago, we have become true Peanut Centre believers.

With the nature of our business, we have to process many orders a week, so when they are willing to go above and beyond with their service, it bespeaks the quality of the entire business. The staff are always friendly, willing to help and humble.

I readily bring our customers to the facility to review plants and gather more information, they help us create an unforgettable customer experience.

I encourage you to visit Steve, Katherine and the rest of the Peanut Centre crew for all of your landscape supply needs.

Lawrence Chevalier Added 2018-10-07

★ ★ ★ ★ ★

Helpful and friendly staff, fair priced

Peggy Grant Added 2018-09-21

★ ★ ★ ★ ★

Great prices but most of all the Great knowledgeable Staff. Customer service is A1

Roseann O'keefe Added 2018-09-17

★ ★ ★ ★ ★

Love this place. Great selection, helpful & knowledgeable staff.

Shannon Sawyer Added 2018-09-02

★ ★ ★ ★ ★

A wide variety of annuals, perennials, trees and shrubs. Friendly knowledgeable staff make every experience a great one.
About peanutcentrenursery.com